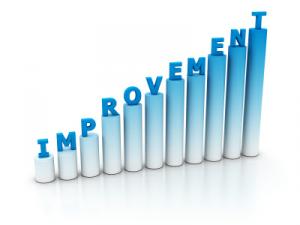 A genuine leader is not a searcher for consensus but a molder of consensus.
~Martin Luther King, Jr.
Next week marks the official mid-point of the 2015-16 school year. As we come to this point of the year, it is important to reflect on the progress we have made and begin to set the agenda for the remainder of the year as well as next school year. In our efforts to provide the students of Pleasantdale with an excellent school experience, we have put many new initiatives forward. Below are just a few examples of what has been accomplished this year.
Communication: Proactive communication is the foundation of strong relationships. The philosophy of our administrative team has been communicate early and often; likewise, we strive to ensure no surprises. We have sought to do this through improved and more frequent email updates. Additionally, we have begun to offer the Friday Packet in an email format. Our Facebook page and Twitter feed offer parents a glimpse inside our classrooms. Finally, our improved website and parent engagement opportunities help deliver our message.
Innovative Teaching Practices: This year, we are piloting the use of new online collaborative teaching/learning tools in both 4th and 5th grade. I am proud to say that after seeing the power of these tools, many of our other teachers have followed suit and are using these tools in their classrooms as well. While we recognize that these tools can leverage up the learning for our students, we also recognize the importance of students continuing to work and collaborate in more traditional methods. Likewise, we understand that there is no substitute for a high-quality teacher in every classroom. I am proud that our staff has embraced these enhancements and are hungry for more.
Improvements to the Climate of our Schools: The climate of an organization is a direct result of the leadership. This year, we have worked to re-establish relationships with staff and build leadership capacity in our teachers. Examples of capacity building include shared set of goals for the school year as well as teacher led advisory teams at both schools. Additionally, the implementation of teacher led task forces to solve long standing problems at our school put teachers in the driver's seat and has helped  improve the climate of our schools.
These are just a few of the wonderful changes that will help move our schools from good to great. However, we are just getting started. In the very near future you can expect to hear more about a 1:1 technology pilot, increased use of innovative teaching tools, and a community created strategic plan. The district continues to move in the right direction, and I am excited about the road ahead.