A vacation is what you take when you can no longer take what you've been taking.
~Earl Wilson
In the next few days, our winter breaks will wind down, and our staff will welcome their students back to school. It is my
firm belief that every staff member in our schools is a teacher with something special to offer our students. In Pleasantdale we consider secretaries, classroom aides, bus drivers, custodians, food service workers, and everyone in between to be teachers. Common sense tells us that when students have a connection with the adults in a school, they are more comfortable and successful in that school. We want every child to have at least one adult advocate within our schools. Often these advocates are classroom teachers, but I have seen students form bonds with our secretaries, school nurses, and technology specialists.
As we prepare for our students to return to school, we are excited to hear about their winter break adventures. So many of our students have the opportunity to travel to far off and exotic locations or experience all our region has to offer on a "stay-cation". As adults, we often look forward to sharing the fun times we had while away from school as well.
However, it is also important to remember that not all our students had the Merriest of Christmases or the Happiest of Hanukkahs. We may have students who find the disruption to their school routine hard to handle and anxiety producing. We have many students who thrive in a predictable environment, and school breaks often bring unforeseen challenges. We need to be aware and sensitive to the fact that not all students are able to relax in a traditional sense. Some of our students' parents need to work over break, and children may find themselves isolated with little human contact throughout the day or in charge of caring for younger siblings while parents are at work. These students may seek connection either through social media or gaming, both poor substitutes for human interaction. Finally, I am sure we have students whose families simply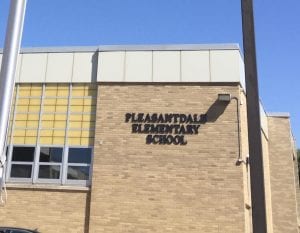 lack the resources to provide what we would consider a traditional holiday. For these students, there may be few gifts under the tree and no feast on the table. Often these students are not forthcoming with their modest holiday and may resent the fact that so many of their peers have so much more. As caring educators, our staff understands this and is aware of the conversations that may be taking place in our classroom, on our bus, or in our cafeteria.
Our staff are some of the most important people in our students' lives. This is a responsibility we take seriously. As we finalize our lesson plans, re-familiarize ourselves with our bus routes, and spruce up our offices, we need to be prepared to welcome ALL students back to school regardless of the level of merriment their breaks may held.  We are committed to all students and will lift every student up with encouragement and love.