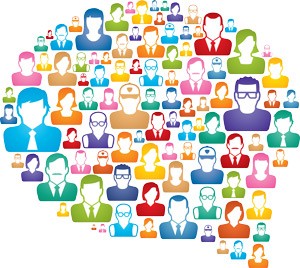 Communication leads to community, that is, to understanding, intimacy and mutual valuing.
~Rollo May
It is my belief that the best way to educate a child is with a strong home/school partnership.  I also believe that sound, honest, and frequent communication is the foundation of a strong relationship.  It is this reason that the administration and teachers in Pleasantdale are working hard to improve our home/school communication.  We understand that not everyone processes information in the same way and that multiple methods of communication are necessary to help forge strong relationships.  This is why we are experimenting with new communication methods that will help strengthen our relationship.
Another belief that I have is that communication should constantly be evolving.  We are always on the lookout for new and efficient ways to communicate, but let us also remember that there is no substitute for a good old fashioned face-to-face conversation.  This is why we promote events like curriculum night, parent/teacher conferences, and Board/PTA meetings.
Over the course of the year, we will be giving you a glimpse into our classrooms using social media outlets such as Facebook and Twitter.  Additionally, we will keep you informed about school and PTA happenings with our new (and improved) Friday Packet.  This blog is also another great way to stay in the know about what is happening in our schools.
When we think about classroom communication, it is important that the communication is the right fit for the age of the child.  For our youngest learners, we will need to model good home/school communication and put systems in place for teachers to communicate directly with parents.  As our students reach fourth grade and beyond, we want them to be more responsible for communicating what is happening at school.  Again, we need to modify our communication and provide a variety of ways that classroom information comes home.  While not all teachers will use the same methods, you can be assured that there will be systems in place to communicate what is happening in school.  For our primary grades it may be a Friday Folder or direct emails.  Teachers of our older elementary students may use the assignment notebook as the primary communication tool.  At the Middle School, teachers may have students relying on electronic communication tools.  The method really depends on the needs of the students.
I am excited to get to know our students and build lasting relationships with our families.  If you ever have feedback about ways we can improve our home/school communication, please let us know.  It is going to be a great year.