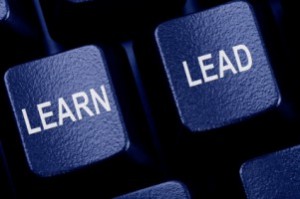 The best leaders understand that their leadership ability is a never ending work in progress. These leaders seek out opportunities to learn and challenge their own beliefs and perspectives. As I strive to be the best leader I can for our district, I have enrolled in the Illinois School of Advanced Leadership (ISAL). This is a selective group of superintendents that look to learn from seasoned veterans, as well as, connect with other practitioners from across the state. The application process requires prospective participants to submit a personal narrative that lists the reason he/she is applying, what the applicant hopes to gain from the program, and what contributions the author will make to the cohort. Below is the personal narrative that I submitted as part of my application.
The quality of a leader is reflected in the standards they set for themselves.
~Ray Kroc
The quote above reflects a very simple truth about great leaders and the direction they provide for their organizations. These simple words speak volumes as school leaders seek out ways to help their districts thrive in an ever-changing environment.
If we unpack these words, we can easily make the connection that the "standards" of a great leader include building relationships with those in their organization. Likewise, we can assume these high standards include a clear vision of a better future for their schools. It is not a far leap to conclude that high-quality leaders also are focused on results and deliver great programs that have a positive impact on students, teachers, and families. Finally, one can conclude that high-quality leaders also focus on continually improving their leadership.
These reasons, and because I believe the greatest leaders are never done learning about leadership, have motivated me to apply to the Illinois School of Advanced Leadership (ISAL). It is my hope that my leadership will continue to evolve throughout my career and in order to achieve this, I need to actively seek out learning opportunities. ISAL will allow me to not only learn from the experience of those who have "been there and done that," but will provide a peer group of like-minded leaders from across the state. It is also my hope that the ISAL experience will push me to look at leadership through different lenses and inspire me to change perspectives and consider new ways of thinking. Becoming uncomfortable and considering new ways of problem solving is when true learning takes place. These connections and experiences will allow me to bring new ideas and methods back to my district and move our schools from great to greater.
In considering what can be gained from participation in such a program, I hope to engage with other leaders in fierce conversations that force reflection and self-change. Additionally, I hope to learn more about best leadership practices and connect with others who can have an influence on my decision-making process and leadership.
It has been my experience that the richest learning occurs in a communal structure. One of the greatest potential benefits of participation in ISAL is the membership in a leadership community. While I am excited about the content that will be delivered, I am equally excited to be able to pick up the phone and problem-solve with a community of great leaders who are experiencing similar challenges in their districts.
Finally, ISAL is a group with considerable influence. It is my hope to be able to use the influence of this group to enact change that will have a positive impact on children, teachers, and families across our state. As educators, it is our mission to improve the station of others, and a community of high-powered leaders all with similar motivations can help realize that mission.
Like any other experience, it is safe to assume that one will get out of the ISAL experience what one puts into it. I make a pledge to contribute my perspectives honestly and fully engage in the process. I will seek out those with a divergent opinion from my own and strive to understand their perspectives. I will listen without judgment and contribute with respect. It is my goal to make the most of this experience by being an active learner and to practice the new skills and strategies I learn. I hope to build not only professional but personal relationships that will enhance my leadership and the leadership of my fellow cohort members.